You have many intellectual property assets including patents and trademarks developed in-house or acquired. You likely have multiple law firms or agencies. The lack of a system of file numbers hinders IP management. Thus, consider a new IP file numbering system.
Reasons to use your own file numbers
There are plenty of reasons to use your own numbers. Two key ones are names are not good enough, and using your patent agent or trademark agent's numbers has problems.
Using names has many pitfalls
Names are not good enough for innovations and patent records. Name of inventions change all the time. Two co-inventors will call the same thing by different names. The title of a patent application can change during prosecution and may not even be in a language you can read. Titles also don't show patent families.
You don't want to use the name of a trade secret as its identifier. "Secret recipe for XYZ" is already descriptive plus adds a "steal me" sign.
There are a few common pitfalls with name in trademarks. You likely will have many trademarks with the same name – your name – or with no name – your logo. Plus there is a big difference between ACME for US and ACME for MT – Malta.
Reusing a numbering system
You already have some numbers from your patent and trademark agents. But using these numbers makes it harder when you change firms – e.g., firm folds, you terminate relationship. As well, if you have multiple firms working for you the numbers will be different or worse you will have collisions.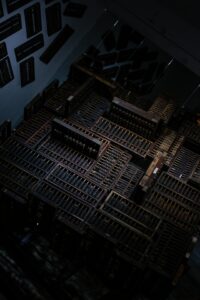 Create your own file number system
Consider creating your own docket numbers. This is about as dull a topic as there is in IP law but get it wrong and you won't be able to effectively manage a large IP portfolio. As with any coding system whatever you choose should outlast future changes in organization size and structure. But don't overdo it. A system that last ten (10) years is more than enough. Five (5) is enough. Generally, in acquisition, your system will be replaced after a year or two.
We know the last thing you want is more numbers. But if you identify the IP by number and type you will have a key you can use in databases and spreadsheets. This will help. Plus you can track IP by families.
Things to track using your new system
You can track all forms of intangible assets using your new system. Folding in IP under intangible assets is a good way to future-proof the system and make it more robust. However, track the IAs that are relevant to your company.
Examples:
Agreement

Nondisclosure agreement
Licence
Sale

Copyright
Design patent or right
Innovation
Patent
Trade secret
Trademark
Identifiers

URLs for domains
Handles on social media
Further information on IP number systems and IP management
For more information see
Willie Peacock, "How to Set Up a Matter Numbering System At Your Law Firm" Clio blog, 2020 May 22
Law Society of Ontario, "File Management" Practice guide
DBC, 2023 "Tangible and intangible assets" Glossary
For more information in IP management see
Conclusion
If you have a unique way to identify your IP files you can manage your portfolio better including with advanced budgeting. And we have often seen clients wait too long to bring in outside help on patent matters and suggest you don't do the same here. The principals at Perpetual Motion Patents have extensive experience as in-house IP managers. If you would like help implementing a file number system please do contact us.